Trust Board Profiles
A list of the relevant business and pecuniary interests for our Governing Body can be found here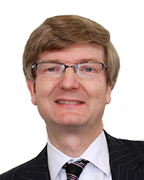 Martin Sidders - Chair of Governors
After qualifying many years ago as a Chartered Accountant with PricewaterhouseCoopers I have spent most of my career in the Retail and Construction industries.
I have enjoyed roles in accounting, treasury, company secretarial and taxation that have taken me all over Europe and to the USA. I am currently the Finance Director of a Housebuilder based in London.
While I take a particular interest in financial and legal aspects of the school I also have a keen interest in Special Educational Needs and have previously served as a governor in a Specialist SEN school.
In my spare time I play badminton (badly) and enjoy history.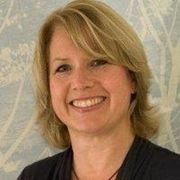 Sue Archer
Sue is a chartered surveyor and over her career has worked in both the construction industry and central government at the Department for Education.
Since 2001 Sue has worked for a number of local authorities and since 2011 the Education and Skills Funding Agency as a Project Director for the free schools programme.
Sue is a parent of two children who have attended Sir John Lawes, and was also responsible for the construction of the Harpenden Academy, part of the Scholars' Education Trust. Being a trustee for the multi academy trust was a natural progression from both these roles.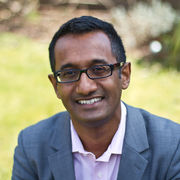 Sanjeevan Bala
Sanjeevan Bala is Channel4's Head of Data Science and is responsible for transforming the broadcaster by embedding AI to deliver benefits across the entire business. Under Sanjeevan's leadership, Channel 4 is the first broadcaster globally to harness viewer data for commercial and creative benefits. His work has been recognized by Harvard Business Review and the Information Commissioner Office and is central to the Channel's innovation agenda. He is active in developing future talent in STEM (Science, Technology, Engineering and Maths) and is a member of the diversity and inclusion task force at Channel4.

Prior to this he was Group Account Director at Dunnhumby (the company that leveraged Tesco club card data) where he established data driven strategies and customer centric change for clients such as BskyB, eBay, Citibank, Centrica and Sobeys. He has also spent time in Silicon Valley, where he successfully built a number of disruptive start-ups across banking, retail, travel and luxury goods.

His focus on developing future talent led him to securing a local role on the trust and an opportunity to give back to the local community.
Amar Barot
I have two daughters currently in the primary phase of Samuel Ryder Academy. I joined the SRA governing body in 2014 and the Trust Board the following year. I currently sit on the Trust board and also the Finance and Audit Committee.
I am a CIMA qualified accountant with 25 years local government finance experience, primarily supporting Education and Children's Services. I have extensive knowledge of the school funding regime and over the years have both supported and challenged schools on their budget plans to ensure effective use of resources. I believe my experience will help support the continued success of the trust.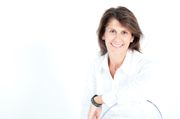 Catherine Baxendale
I was born in Hertfordshire and have lived locally with my family for more than 20 years.
I have had a broad and varied corporate career having worked with large and small organisations, both private and public sector, and have also worked with national and local charities.
I bring specific specialist knowledge and skills in strategy, governance, marketing and HR.
I am delighted to help and support local schools and the wider community in a variety of ways.
I also serve on the National Services Committee of the NSPCC and as a guest lecturer at the London School of Economics.
I am passionate about children, their education and well being, and the chance for people to develop their potential.
Stephen Owen
As a former student of what was Sheredes School I want to support its development and success and hopefully by doing so the current and future pupils will enjoy their time at the school and reflect in a few years' time what a great place it is.
My experience is varied, starting in Engineering and moving into senior roles within Human Resources Management for a number of local and international organisations. In addition, I have been a governor and chair of governors at a primary school near to where I live, and whilst the schools are different the challenges are the same. I currently sit on the resources committee and the SDP as my skills are most useful in these areas.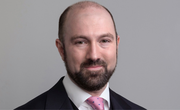 Geoff Payne
Geoff became a member of the Trust Board in 2017. He was a member of the Governing Body at Sir John Lawes School from 2013 to 2018 and he attended Sir John Lawes himself. He was a governor at a large secondary school in Islington, rated outstanding, for over twelve years, serving as Chair of Governors for four of them.
By profession, he is a barrister specialising in cases of serious fraud and white collar crime. He also sits as a chair of the Medical Practitioners Tribunal, the disciplinary body that deals with doctors, and Police Misconduct Panels.
Geoff is married with a stepson and two sons.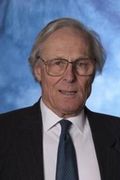 Alan Read
Before becoming a school governor I pursued a long career in the engineering industry where I was Personnel Director of a UK-based international company and where my responsibilities included operations in the UK, France, Spain, Brazil, Mexico, the USA, South Korea and Japan.
On retiring early I worked for some years with the Prince's Trust and subsequently with the UK's oldest children's charity, the Coram Foundation for Children – known as Coram, where I continue to manage a programme to represent the charity to the Westminster & Whitehall community.
Shortly after retiring I also became a Governor of Sir John Lawes School for six years and subsequently Chair of Governors for 10 years, during which time Sir John Lawes was judged an 'Outstanding' school. I oversaw the transition to Academy status in 2011 and played a part in forming the educational trust which includes three outstanding academies, the University of Hertfordshire and Rothamstead Agricultural Research.
I was involved in early decisions to support other schools in difficulties and in the eventual formation of the Scholars' Trust of which I am now a Trustee.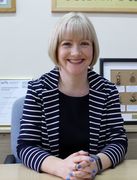 Claire Robins OBE
Claire started as an English teacher at Goffs School in Cheshunt and moved through positions of responsibility at various Hertfordshire schools before becoming Deputy Head at Sir John Lawes.
Ten years ago she became Headteacher and the school achieved an 'Outstanding' OFSTED grading in 2008. She became an NLE (National Leader of Education) in 2009 and has led Sir John Lawes' work as Education Partner for the Bushey Academy, Samuel Ryder Academy and Sheredes School.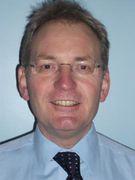 Nick Spittal
I became a school governor in 2004, initially 6 years at Crabtree Infants School, and joined the Sir John Lawes Governing Body in 2011 just as it was becoming an Academy Trust. I have since seen it evolve to become a Multi Academy trust that currently comprises 4 schools. I asked to become a Trustee of the 'Scholars Education Trust' in 2017 as I was keen to be involved in the strategic development of the trust schools and their academic achievement. I chair the trusts Finance & Audit Committee.
I have lived in Harpenden for 20 years and my 3 daughters attend or have attended SJL.
My career is in banking and I now work for Nationwide Building society.