Trust Board Profiles
A list of the relevant business and pecuniary interests for our Governing Body can be found here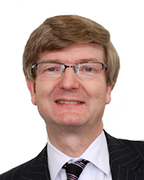 Martin Sidders - Chair of Trust Board
After qualifying many years ago as a Chartered Accountant with PricewaterhouseCoopers I have spent most of my career in the Retail and Construction industries.
I have enjoyed roles in accounting, treasury, company secretarial and taxation that have taken me all over Europe and to the USA. I am currently the Finance Director of a Housebuilder based in London.
While I take a particular interest in financial and legal aspects of the school I also have a keen interest in Special Educational Needs and have previously served as a governor in a Specialist SEN school.
In my spare time I play badminton (badly) and enjoy history.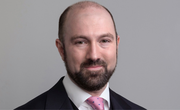 Geoff Payne - Vice Chair of Trustees
Geoff Payne became a member of the Trust Board in 2017. He was a member of the Governing Body at Sir John Lawes School from 2013 to 2018 and he attended Sir John Lawes School himself. He was a governor at a large secondary school in Islington, rated outstanding, for over twelve years, serving as Chair of Governors for four of them. He is a Circuit Judge and sits in the Crown Court dealing with criminal cases.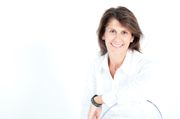 Catherine Baxendale
I was born in Hertfordshire and have lived locally with my family for more than 20 years.
I have had a broad and varied corporate career having worked with large and small organisations, both private and public sector, and have also worked with national and local charities.
I bring specific specialist knowledge and skills in strategy, governance, marketing and HR.
I am delighted to help and support local schools and the wider community in a variety of ways.
I also serve on the National Services Committee of the NSPCC and as a guest lecturer at the London School of Economics.
I am passionate about children, their education and well being, and the chance for people to develop their potential.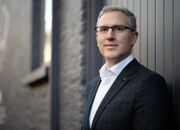 Joel Bellman
Joel has lived in Hertfordshire for over a decade, and has children at one of the Trust's schools. He is passionate about the Trust's vision: to enable its schools to develop young people of whom we can all be proud, who achieve more than they ever believed possible and who are prepared to contribute to society at every level.
Joel's background is in finance, governance and technology. He is currently a partner at a digital consultancy, specialising in large scale delivery projects using modern web and mobile technology. He enjoys cycling, playing the piano and relaxing in the garden.
Paul Burrett
I have recently retired as a Headteacher of an Outstanding School in South Bedfordshire. Before working in a leadership role, I was a Music teacher in secondary and middle schools.
I have experience of taking a school into a multi-academy trust and I have also served on the Central Bedfordshire School's Forum and have been a mentor for new Headteachers. Previously I have also enjoyed a role in teacher training.
In my spare time I am still an active musician and I enjoy tinkering with classic cars.
I am looking forward to contributing to the ongoing success of Scholars' Education Trust.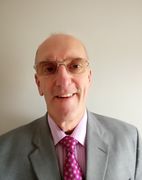 Andy Cunningham - Chair of Finance & Audit Committee
Andy started his teaching career in 1972 as a Physics teacher at Kingsbury High School in the London Borough of Brent. Moving to Hertfordshire four years later he moved through a number of promotional posts to become Headteacher of two Hertfordshire schools.
After 14 years of Headship Andy transferred to work for the Hertfordshire Education Department first as Principal Secondary School Adviser and then as acting director of the Building Schools for the Future programme. During this time Andy supported the changes taking place at the Bushey and Samuel Ryder Academies, both of which involved Sir John Lawes School.
After retiring in 2011 part time consultancy work followed, for 5 years, mainly as a schools' adviser for Luton and for the past four years Andy has been a Governor at Ashlyns School in Berkhamsted. Andy also chairs the trust's Finance & Audit Committee.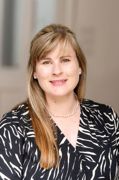 Victoria Garvin
I became a member of the Trust Board in March 2022 and my two daughters currently attend one the Trust's schools. I am pleased to support the Trust and its schools, and I am looking forward to supporting the success of Scholars' Education Trust.
I am dynamic, versatile and commercially focused, with significant and broad knowledge of Governance functions. I am a governance consultant and have worked for many years within the financial services sector overseeing the application of governance practices across businesses. I have also been a Trustee of a large Company Pension Scheme and a school governor.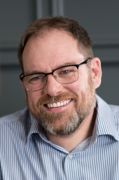 Sean Hegarty
I became a member of the Trust Board in 2021. I have seen both my children go through one of the Trust schools and I am delighted to help the Trust deliver on its vision and values.
My focus is supporting the Trust in the areas of Finance, Strategy & Governance, having held senior finance leadership roles in the Media, Technology, Travel & Leisure and Education Support Services. I am currently the CFO of a Fintech business in London and try to get out into the countryside for fresh air and long(ish) walks at the weekends.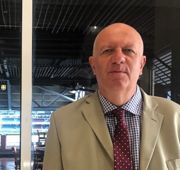 Bill Rammell
With a degree in French I spent my early career in Local Government and Higher Education management. I then served for 13 years as the MP for Harlow, the last 8 of those as a Government Minister at the Foreign Office and the MOD, but most relevantly as Minister of State for Further and Higher Education.
After 8 years as Vice Chancellor of the University of Bedfordshire, I moved into the private sector at the end of 2019.
I have worked in and around Education all my working life and I have an absolute passion for the capacity of education to transform and change lives for the better.
I am keen to use my experience to help ensure all our students in the academy schools fulfil their potential and as many as possible benefit from going onto University.
In my spare time I'm a keen football and cricket follower, I'm an avid reader and I walk 40 miles a week.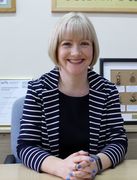 Claire Robins OBE
Claire started as an English teacher at Goffs School in Cheshunt and moved through positions of responsibility at various Hertfordshire schools before becoming Deputy Head at Sir John Lawes.
Ten years ago she became Headteacher and the school achieved an 'Outstanding' OFSTED grading in 2008. She became an NLE (National Leader of Education) in 2009 and has led Sir John Lawes' work as Education Partner for the Bushey Academy, Samuel Ryder Academy and Sheredes School.